Anglo-American Studies: CD-ROMS
World Dictionary Shelf

IMPORTANT NOTICE: All prices are subject to change. The prices listed here are for reference only and were the publisher's suggested retail price at the time we posted this catalogue. Usually, LEA Book Distributors will charge the publisher's suggested US retail price or at times the publisher's price for foreign customers. Check with us for latest price changes.

TO ORDER: Just send an e-mail with your list, full address, and credit card data. Institutions: Send P.O. orders@leabooks.com

We offer these outstanding choices:

---
The Oxford World English Dictionary Shelf, CD-ROM
Four of the world's most renowned English dictionaries,
in one handy electronic format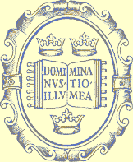 From the new generation of quick-reference CD-ROMs, featuring the cutting-edge iFinger Pop-up feature in Internet Explorer, and the easiest-ever access to electronic dictionaries in Windows, The Oxford World English Dictionary Shelf offers truly instantaneous access to the four flagship English Dictionaries published by Oxford University Press.

This unrivalled suite of dictionaries will allow users to compare same word definitions and usage across the four main English-speaking cultures, providing a fascinating insight into the way the different World Englishes have developed according to their environment and culture. Users will also be able to trace the meanings of words unique to a particular country, region or ethnic group, and trace the origin of an unknown word, or sense of a word to its natural roots.

The World English CD-ROM contains:

The New Oxford Dictionary of English (1998) with 350,000 words, phrases, and definitions, is Oxford's most comprehensive single-volume dictionary, offering unrivalled coverage of current English.

The New Oxford American Dictionary (2001) is the brand-new and most up-to-date, accurate and richly descriptive coverage of American English ever published.

The Canadian Oxford Dictionary (1998) with 130,000 entries is the highly-successful foremost authority on current Canadian English, and contains over 2,000 distinctly Candian words covering every region of the country.

The Australian Oxford Dictionary (2000) is a remarkable work drawn from the largest database of Australian English in the world - the World Bank of Australian English - a fantastic record of the nation's history and culture.
---
$99.95 (12) CD-ROM (Windows)
System requirements: PC with 166MHz Pentium-class processor; Windows 95/98/98SE/ME; Windows NT4.0; Windows 2000; 90Mb free hard disc space; CD-ROM or DVD-ROM drive; 56K Modem (to register and download software upgrades); 0-19-860445-9
---

Send an order or a message to: leabooks@leabooks.com
Remember, we commit ourselves to provide...
ANY BOOK PUBLISHED IN ENGLISH OR IN SPANISH!
(Minimum order: $100.00 individuals, $200.00 institutions and bookstores)
LEA Book Distributors
170-23 83rd Avenue, Jamaica Hills, NY 11432, USA
Tel. 1(718)291-9891 * Fax 1(718)291-9830
Please direct all inquiries to: orders@leabooks.com
© LEA Book Distributors 1999