Home
--- PROFESSIONAL BOOKS --- Arts & Humanities --- Art & Architecture
Please direct all inquiries to: orders@leabooks.com
Treasures from the Hispanic Society
Major collections catalogue raisonné just published
(Hispanic Society Publications / Distributed by LEA)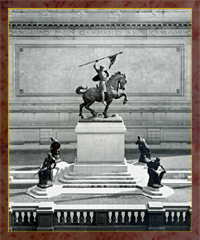 The Hispanic Society has just published its comprehensive book length catalogue and critical study of its extensive collections.
This is a lavishly illustrated and handsomely printed large book that presents with extensive critical comments and notes the most representative examples of its extensive art and artifacts collection.
Few doubt that Archer Milton Huntington created a museum and gathered an art collection of Spanish art that has no parallel outside Spain. This book is its best inventory. ALL TEXTS ARE BILINGUAL (English-Spanish).
All prices are subject to change. The prices listed here are for reference only and were the publisher's suggested retail price at the time we posted this catalogue. Usually, LEA Book Distributors will charge the publisher's suggested US retail price or at times the publisher's price for foreign customers. Check with us for latest price changes. Prices on this page had been posted and not updated until February, 2016.

LEA BOOK DISTRIBUTORS is proud to be the authorized distributor of this magnificent work.
Out-of-Print Volumes: Send us your list a

nd we will look for them.

Order any OP book from L.E.A. Book Distributors.

Many prices have changed. New titles added.
Send us an e-mail for current prices and the latest catalog: lea@leabooks.com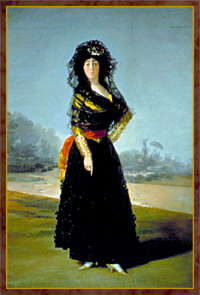 Patrick Lenagham, Editor in Chief.


The Hispanic Society of America: Tesoros. (New York, 2000).

Editors: Mitchell A. Codding, Mencia Figueroa Villota, John O'Neill.
Institutional Collaborators for this publication: Chrysler, and Dirección General de Relaciones Culturales y Científicas, Spanish Ministry of Foreign Affairs.
ISBN: 0-87535-152-2. 488 pages. 12¼" x 9½"


Price: $125.00
ALL ORDERS: to LEA Book Distributors (see below)
Discounts to booksellers. Send e-mail.
Oferta especial: Tesoros + Catálogo de la HSA de 1939: $139.00


SALES TO: Booksellers, Libraries & Institutions, Corporations & individuals by mail.
Booksellers, please inquire about discounts.

See other books published by the Hispanic Society

Remember, we commit ourselves to provide...
ANY BOOK PUBLISHED IN ENGLISH OR IN SPANISH!
(Minimum order: $200.00 )
LEA Book Distributors
170-23 83rd Avenue, Jamaica Hills, NY 11432, USA
Tel. 1(718)291-9891 * Fax 1(718)291-9830
Please direct all inquiries to: orders@leabooks.com
© LEA Book Distributors 1999