Click on one of the subject areas below to see our SPECIAL LISTINGS.
ANAYA 92:BIBLIOTECA IBEROAMERICANA:
General Index Page
(Latin American Library)
One hundred carefully selected and beautifully illustrated titles covering the entire Hispanic culture from the discovery of America, through the colonization and independence of the new coloniesup to the present time.
Each book: hard cover with full color illustrations. About 125 pages. Basic Bibliography. Chronology of events related to the topic. Index. Many color and black and white illustrations.

Price: $29.00/title. Most titles now out of print. We have stock for several nearly complete sets.
AGUADO, RODOLFO; Juan Jose Flores; (Anaya - Bibl. Quinto Centenario); 84-207-3456-X; $29.00; BI-2098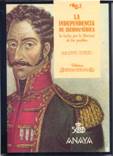 ALSINA, JOSE; Incas; (Anaya - Bibl. Quinto Centenario); 84-207-2954-X; $29.00; BI-2001
ANAYA; Indices de la Coleccion; (Anaya - Bibl. Quinto Centenario); 84-207-3719-4; $49.00; BI-2100
ARMILLAS, JOSE; Espana ilustrada (Siglo XVIII); (Anaya - Bibl. Quinto Centenario); 84-207-3130-7; $29.00; BI-2058
ARMILLAS, JOSE; Ilustracion en America (Siglo XVIII); (Anaya - Bibl. Quinto Centenario); 84-207-3142-0; $29.00; BI-2059
BELENGUAR, ERNESTO; Felipe II; (Anaya - Bibl. Quinto Centenario); 84-207-3116-1; $29.00; BI-2045
BLAS, LUIS; Parques nacionales espanoles; (Anaya - Bibl. Quinto Centenario); 84-207-2994-9; $29.00; BI-2015
BLAS, LUIS; Parques nacionales iberamericanos I; (Anaya - Bibl. Quinto Centenario); 84-207-3110-2; $29.00; BI-2040
BLAS, LUIS; Parques nacionales iberoamericanos II; (Anaya - Bibl. Quinto Centenario); 84-207-3112-9; $29.00; BI-2042
BRAVO, CONCEPCION; Atauhualpa; (Anaya - Bibl. Quinto Centenario); 84-207-3140-4; $29.00; BI-2092
BUTRON, MILAGROS; Antonio Jose de Sucre; (Anaya - Bibl. Quinto Centenario); 84-207-3127-7; $29.00; BI-2053
CADILLO, JOSE; Puerto Rico; (Anaya - Bibl. Quinto Centenario); 84-207-3131-5; $29.00; BI-2074
CESPEDES, GUILLERMO; Independencia de Iberoamerica; (Anaya - Bibl. Quinto Centenario); 84-207-2961-2; $29.00; BI-2010
CIUDAD, ANDRES; Mayas; (Anaya - Bibl. Quinto Centenario); 84-207-2962-0; $29.00; BI-2008
CRISTINE, ANNA; Andes; (Anaya - Bibl. Quinto Centenario); 84-207-3118-8; $29.00; BI-2056
CRUZ, JOSEFINA; Chile; (Anaya - Bibl. Quinto Centenario); 84-207-3067-X; $29.00; BI-2031
CUNILL, PEDRO; Venezuela I; (Anaya - Bibl. Quinto Centenario); 84-207-3095-5; $29.00; BI-2034
CUNILL, PEDRO; Venezuela II; (Anaya - Bibl. Quinto Centenario); 84-207-3096-3; $29.00; BI-2036
DANGOD, ALBERTO; Rafael Nunez; (Anaya - Bibl. Quinto Centenario); 84-207-3446-2; $29.00; BI-2079
DE ORELLANA, MARGARITA; Villa y Zapata; (Anaya - Bibl. Quinto Centenario); 84-207-2959-0; $29.00; BI-2004
DE ROJAS, JOSE L.; Los Aztecas; (Anaya - Bibl. Quinto Centenario); 84-207-3093-9; $29.00; BI-2030
DELGADO, JAIME; Juan Manuel de Rosas; (Anaya - Bibl. Quinto Centenario); 84-207-3134-X; $29.00; BI-2062
DELIBES, MIGUEL; Fauna Iberica; (Anaya - Bibl. Quinto Centenario); 84-207-3074-2; $29.00; BI-2023
DELIBES, MIGUEL; Fauna iberoamericana; (Anaya - Bibl. Quinto Centenario); 84-207-3126-9; $29.00; BI-2052
DIAZ-TRECHULO, LOURDES; Fransisco Pizarro; (Anaya - Bibl. Quinto Centenario); 84-207-3066-1; $29.00; BI-2021
DIAZ-TRECHULO, MARIA; Bernardo O'Higgins; (Anaya - Bibl. Quinto Centenario); 84-207-3226-5; $29.00; BI-2071
FERNANDEA, MANUEL; Emperador Carlos V; (Anaya - Bibl. Quinto Centenario); 84-207-3113-7; $29.00; BI-2043
FLORES, HILDA; Desiertos de Iberoamerica; (Anaya - Bibl. Quinto Centenario); 84-207-3120-X; $29.00; BI-2060
FORERO, ABELARDO; Fransisco de Paula Santander; (Anaya - Bibl. Quinto Centenario); 84-207-3143-9; $29.00; BI-2069
GALEANA, PATRICIA; Benito Juarez; (Anaya - Bibl. Quinto Centenario); 84-207-3073-4; $29.00; BI-2028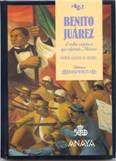 GALLEGO, JOSE MARIA; Espana en el Siglo XX; (Anaya - Bibl. Quinto Centenario); 84-207-3228-1; $29.00; BI-2073
GARCIA, JOSE MARIA; Paraguay; (Anaya - Bibl. Quinto Centenario); 84-207-3221-4; $29.00; BI-2065
GARCIA, JOSE MARIA; Uruguay; (Anaya - Bibl. Quinto Centenario); 84-207-3144-7; $29.00; BI-2068
GARCIA, LUIS; Espana en la edad antigua; (Anaya - Bibl. Quinto Centenario); 84-207-3091-2; $29.00; BI-2029
GOMEZ, FRANSISCO; Espana II; (Anaya - Bibl. Quinto Centenario); 84-207-3224-9; $29.00; BI-2072
GUTIERREZ, ANTONIO; Pedro de Alvarado; (Anaya - Bibl. Quinto Centenario); 84-207-3137-4; $29.00; BI-2066
GUTIERREZ, ANTONIO; Fransisco Solano Lopez; (Anaya - Bibl. Quinto Centenario); 84-207-3461-6; $29.00; BI-2095
HERNANDEZ, MARIO; Formacion de las Naciones Iberoamericanas; (Anaya - Bibl. Quinto Centenario); 84-207-2997-3; $29.00; BI-2020
HERNANDEZ, MARIO; Iberamerica en el Siglo XX; (Anaya - Bibl. Quinto Centenario); 84-207-3092-0; $29.00; BI-2033
LAVIANA, MARIA LUISA; Jose Marti; (Anaya - Bibl. Quinto Centenario); 84-207-2996-5; $29.00; BI-2047
LOT, ANTONIO; Caribe; (Anaya - Bibl. Quinto Centenario); 84-207-3141-2; $29.00; BI-2090
LUCENA, MANUEL; Descubrimiento de America; (Anaya - Bibl. Quinto Centenario); 84-207-2964-7; $29.00; BI-2007
LUCENA, MANUEL; Hernan Cortes; (Anaya - Bibl. Quinto Centenario); 84-207-3099-8; $29.00; BI-2037
LUCENA, MANUEL; Ximenez de Quesada; (Anaya - Bibl. Quinto Centenario); 84-207-3128-5; $29.00; BI-2054
LUCENA, MANUEL; Fransisco de Miranda; (Anaya - Bibl. Quinto Centenario); 84-207-3132-3; $29.00; BI-2057
LUCENA, MANUEL; Jose Gervasio Artigas; (Anaya - Bibl. Quinto Centenario); 84-207-3447-0; $29.00; BI-2080
LUCENA, MANUEL; Pedro II; (Anaya - Bibl. Quinto Centenario); 84-207-3449-7; $29.00; BI-2084
LUCENA, MANUEL; Vasco Nunez de Balboa; (Anaya - Bibl. Quinto Centenario); 84-207-3454-3; $29.00; BI-2091
LUZON, JOSE LUIS; Cuba; (Anaya - Bibl. Quinto Centenario); 84-207-2989-2; $29.00; BI-2011
LUZON, JOSE LUIS; Republica Dominicana; (Anaya - Bibl. Quinto Centenario); 84-207-3448-9; $29.00; BI-2082
MARTIN, JAVIER; Espana I; (Anaya - Bibl. Quinto Centenario); 84-207-3223-0; $29.00; BI-2070
MARTINEZ, JOSE LUIS; Motecuhzoma y Cuahtemoc; (Anaya - Bibl. Quinto Centenario); 84-207-2992-2; $29.00; BI-2019
MARTINEZ, MIGUEL ANGEL; Contribuciones iberoamericanos al mundo; (Anaya - Bibl. Quinto Centenario); 84-207-3068-8; $29.00; BI-2027
MARTINEZ, NELSON; Hipolito, Yrigoyen; (Anaya - Bibl. Quinto Centenario); 84-207-3133-1; $29.00; BI-2076
MITRE, EMILIO; Espana cristiana, musulmana, y hebrea; (Anaya - Bibl. Quinto Centenario); 84-207-3094-7; $29.00; BI-2032
MORALES, FRANSISCO; Cristobal Colon; (Anaya - Bibl. Quinto Centenario); 84-207-2998-1; $29.00; BI-2018
MORENO, ALFREDO; Tupacamaru; (Anaya - Bibl. Quinto Centenario); 84-207-3135-8; $29.00; BI-2075
NAVARRO, LUIS; Jose Antonio Paez; (Anaya - Bibl. Quinto Centenario); 84-207-3460-8; $29.00; BI-2094
OSORIO, LIA; Brasil I; (Anaya - Bibl. Quinto Centenario); 84-207-3136-6; $29.00; BI-2081
OSORIO, LIA; Brasil II; (Anaya - Bibl. Quinto Centenario); 84-207-3138-2; $29.00; BI-2093
PAREDES, JAVIER; Espana liberal del Siglo XIX; (Anaya - Bibl. Quinto Centenario); 84-207-3134-X; $29.00; BI-2063
PEDRAZA, OMAR; Colombia I; (Anaya - Bibl. Quinto Centenario); 84-207-2956-6; $29.00; BI-2003
PEDRAZA, OMAR; Colombia II; (Anaya - Bibl. Quinto Centenario); 84-207-2957-4; $29.00; BI-2005
PEREZ, PABLO; Colonizacion; (Anaya - Bibl. Quinto Centenario); 84-207-2992-2; $29.00; BI-2013
PINEDA, NOE; Honduras; (Anaya - Bibl. Quinto Centenario); 84-207-3457-8; $29.00; BI-2089
PORTAL, BELFOR; Mexico II; (Anaya - Bibl. Quinto Centenario); 84-207-2995-7; $29.00; BI-2016
PORTAL, BELFOR; Ecuador; (Anaya - Bibl. Quinto Centenario); 84-207-3071-8; $29.00; BI-2024
PUMAR, CARMEN; Espanolas en Indias; (Anaya - Bibl. Quinto Centenario); 84-207-3121-8; $29.00; BI-2051
PUMAR, CARMEN; Pedro Valdivia; (Anaya - Bibl. Quinto Centenario); 84-207-3139-0; $29.00; BI-2067
RAMOS, DEMETRIO; Simon Bolivar; (Anaya - Bibl. Quinto Centenario); 84-207-3069-6; $29.00; BI-2025
RAMOS, DEMETRIO; Jose de San Martin; (Anaya - Bibl. Quinto Centenario); 84-207-3098-X; $29.00; BI-2035
RAMOS, LUIS; Culturas clasicas prehispanicas; (Anaya - Bibl. Quinto Centenario); 84-207-3068-8; $29.00; BI-2022
RAMOS, LUIS; Poblamiento y Prehistoria de America; (Anaya - Bibl. Quinto Centenario); 84-207-3119-6; $29.00; BI-2061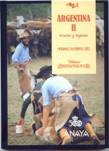 RAMOS, OSCAR; Sebastian de Benalcazar; (Anaya - Bibl. Quinto Centenario); 84-207-3453-5; $29.00; BI-2088
RICO, CARMEN; Antonio Guzman Blanco; (Anaya - Bibl. Quinto Centenario); 84-207-3222-2; $29.00; BI-2077
RINCON, HERMES; Panama; (Anaya - Bibl. Quinto Centenario); 84-207-3450-0; $29.00; BI-2085
ROJAS, MIGUEL; Cultura Afroamericana; (Anaya - Bibl. Quinto Centenario); 84-207-3125-0; $29.00; BI-2048
RUBIO, JOSE M; Amazonas; (Anaya - Bibl. Quinto Centenario); 84-207-2955-8; $29.00; BI-2002
RUBIO, JOSE MANUEL; Orinoco y los Llanos; (Anaya - Bibl. Quinto Centenario); 84-207-2963-9; $29.00; BI-2009
RUBIO, JOSE MANUEL; Pacifico iberoamericano; (Anaya - Bibl. Quinto Centenario); 84-207-3209-5; $29.00; BI-2055
RUBIO, JOSE MARIA; Costa Rica; (Anaya - Bibl. Quinto Centenario); 84-207-3227-3; $29.00; BI-2083
RUBIO, PATRICIO; Peru; (Anaya - Bibl. Quinto Centenario); 84-207-3109-9; $29.00; BI-2039
RUBIO, PATRICIO; Bolivia; (Anaya - Bibl. Quinto Centenario); 84-207-3455-1; $29.00; BI-2096
RUIZ, JULIAN; Gabriel Garcia Moreno; (Anaya - Bibl. Quinto Centenario); 84-207-2953-1; $29.00; BI-2026
RUIZ-GALVEZ, MARIA; Prehistoria de Espana; (Anaya - Bibl. Quinto Centenario); 84-207-3070-X; $29.00; BI-2017
SANCHEZ, EMMA; Ceramica precolombina; (Anaya - Bibl. Quinto Centenario); 84-207-2960-4; $29.00; BI-2006
SANCHEZ, EMMA; Orfebreria precolombiana y colonial; (Anaya - Bibl. Quinto Centenario); 84-207-3114-5; $29.00; BI-2044
SANCHEZ, JOSE; Guatemala; (Anaya - Bibl. Quinto Centenario); 84-207-3111-0; $29.00; BI-2041
SANCHEZ, JOSE; El Salvador; (Anaya - Bibl. Quinto Centenario); 84-207-3452-7; $29.00; BI-2087
SECO, CARLOS; Juan Carlos I; (Anaya - Bibl. Quinto Centenario); 84-207-3462-4; $29.00; BI-2099
SOLA, EMILIO; Reyes Catolicos; (Anaya - Bibl. Quinto Centenario); 84-207-2990-6; $29.00; BI-2012
SOLA, EMILIO; Espana de los Austrias; (Anaya - Bibl. Quinto Centenario); 84-207-3119-6; $29.00; BI-2049
SOLER, JORDI; Nicaragua; (Anaya - Bibl. Quinto Centenario); 84-207-3440-3; $29.00; BI-2078
TAJONAR, HECTOR; Mexico I; (Anaya - Bibl. Quinto Centenario); 84-207-2993-0; $29.00; BI-2014
VALDES, BENITO; Flora iberamericana; (Anaya - Bibl. Quinto Centenario); 84-207-3220-6; $29.00; BI-2064
VALDES, BENITO; Flora Iberica; (Anaya - Bibl. Quinto Centenario); 84-207-3451-9; $29.00; BI-2086
VARELA, CONSUELO; Amerigo Vespucci; (Anaya - Bibl. Quinto Centenario); 84-207-3459-4; $29.00; BI-2097
YARZA, ESPERANZA; Volcanes de Iberoamerica; (Anaya - Bibl. Quinto Centenario); 84-207-3072-6; $29.00; BI-2038
ZAMORANO, MARIANO; Argentina I; (Anaya - Bibl. Quinto Centenario); 84-207-3115-3; $29.00; BI-2046
ZAMORANO, MARIANO; Argentina II; (Anaya - Bibl. Quinto Centenario); 84-207-3117-X; $29.00; BI-2050


Acuérdese, nos comprometemos a proporcionarle...
CUALQUIER LIBRO PUBLICADO EN INGLÉS O EN ESPAÑOL
(Pedido mínimo $200.00 organizaciones)
LEA Book Distributors
170-23 83rd Avenue, Jamaica Hills, NY 11432, USA
Tel. 1(718)291-9891 * Fax 1(718)291-9830
Please direct all inquiries to: orders@leabooks.com
© LEA Book Distributors 1999